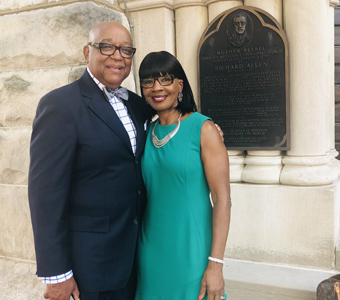 Dr. Gerald & Gwen Dawkins
Creators of the First Chance Scholarship
Purpose
---
Dr. Gerald & Gwen Dawkins First Chance Scholarship is an unique opportunity to turn a student's dream into a reality. This scholarship can provide life changing financial aid efforts to students from low economic backgrounds.
Vision
---
Through out Dr. Gerald and Gwen Dawkins years in the field of education, they have committed to assist, encourage, and help provide an educational opportunity for African American High School Seniors. Their commitment to each students is to help in their educational career and to help them become contributing members of society.
Mission
---
Our mission is to help support high school graduating seniors who are
inspired to excel
have high ambitions
who are driven and want to pursue a post secondary education.